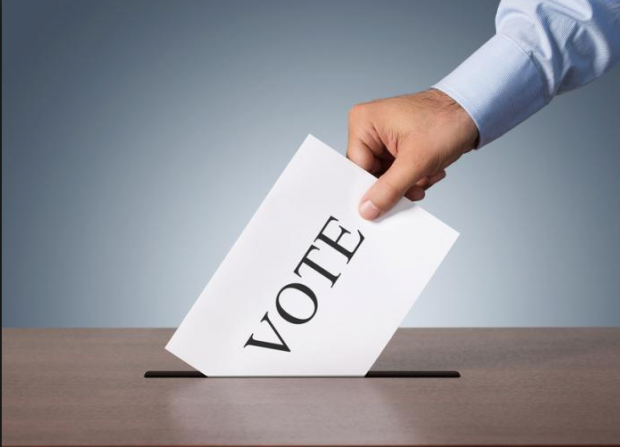 1. Apologies for absence

2. Approve Minutes of EGM held on 20 November 2018

3. Matters arising

4. Election of members proposed as Directors for

2019:

Chairman

and Captain Liz Ballard

Vice

Chairman and Vice Captain Russell Mead

Hon.

Secretary Gareth Penn

Hon.

Treasurer John Scammell

Racing

Secretary Sid Dollery

Membership

Secretary Ronald Fidler

Moorings

Officer Geoffrey Stone

Yard

Manager Ian Perryman

PR

and Events / Social Matthew Salt

Member David Price

Member Jim Downing

Member Hugh Pringle

5. Receive the Financial Statement for Year Ending 30 November 2018

6. Class Captain's Report

7. Sub-Committee Reports:

a. Sailing / Racing

b. Social

c. Moorings

8. To consider and vote on changes suggested by the Directors (details below)

9. Any other business

Full copies of the Financial Statements are available from the Secretary on request:

Gareth Penn – gareth@goodsalonguide.com

c/o Good Salon Guide, Willis House, Willis Road, Portsmouth PO1 1AT

Proposed Rule

Changes:

Electronic Devices:

Current Rule:

Electronic Devices

Other than radios, digital watches and compasses shall not be carried while racing. Any GPS (Global Positioning System) devices or equipment with GPS capability are not to be used while racing.

Proposed draft for new rule:

Electronic devices:

Electronic devices shall not be used whilst racing except as detailed below or as specifically authorized by event sailing instructions:

Permitted equipment and usage:

1. Communication devices:

a. A Marine VHF radio capable of transmitting and receiving solely on public channels.

b. Other devices capable of voice or datatransmission and reception but only to:-

·

Receive communication intended for all competitors, or information broadcast for public usage.

·

Respond to an organizing authority as permitted by any sailing instructions.

·

Communicate or respond to a distress, urgency or safety incidet.

c. Any communication devices with GPS (Global Positioning System) capability or other equivalent position determining capability may only use such capability to transmit a boat's position to third parties, and then only:-

·

In a distress, urgency or safety situation

·

As allowed for in any sailing instructions, providing that the information is not used by the boat when racing.

2. Electronic timing devices

3. Self-contained electronic compasses with functionality limited to providing heading, tacking prompts and timer.

4. Self-contained electronic photographic and video recording apparatus.

5. Electronic equipment supporting electric and automated bilge pumping: subject to any provisions in rule 5.10

Reasoning for change:

As per presentation to November EGM, This is driven largely by the requirements added to the Cowes Week Sis in 2018 that illustrated that our existing rules were significantly behind current technology and its potential usage. The rule seeks to explicitly state what devices or types of devices are allowed and for what specific usage.

Douglas Fir Mast bases

Current Rule:

As part of 7.1.2

The mast base may use a Douglas Fir scarfed base section to a maximum height of the goose neck. Note: Douglas Fir is advised when a repair is required in the base section providing additional strength.

Proposed New Rule:

Replace with new rule 7.1.9, remove from 7.1.2

7.1.9 Use of Douglas Fir in mast construction

Note: Douglas Fir is advised for additional strength in the base section when a repair is required or for new build.

a) New Mast Builds:

There shall be a minimum length of 7747mm of spruce between the pin of sheave and the start of any solid Douglas Fir base section. The related Douglas Fir to Spruce scarf joint sections may be less then 7747mm from the pin of sheave.

b) Mast repairs:

At the discretion of the class Technical Committee/Directors, a repair that includes a Douglas Fir base section may extend the solid section of Douglas Fir above the minimum measurement for a new build if that is appropriate to the position of the break and simplifies the repair.

Modify 7.1 General – add exception and correction

7.1 General

Mast and boom and spinnaker pole shall be of spruce, except as detailed in rule 7.1.9, and to dimensions as shown on the drawing and as specified in these rules.

Reasoning for change:

Current

measurement rules reference the gooseneck for which there is no fixed measurement. Mast builders and repairers need clear direction as to limits. It is important that the resulting scarf joints are kept away from high load areas especially at the gooseneck and this has determined the measurement and the rule wording. In the event of breakage and repair it is necessary to allow sufficient latitude to again ensure the scarf joint can be kept away from high load areas hence the 'mast repair' exception.

Dyneema Jib Luff 'Wire'

Proposal: That the classsailmaker be requested to specify a suitable Dyneema replacement for the current sainless steel jib luff wire, and to add this as an orderable OPTION within the agreed class sail specification for new sails, or as an approved modification to existing sails to the same specification.

Note that the sailmaker not the class holds the sail specification.

Reasoning for change:

As per presentation to November EGM, the more flexible luff will improve longevity of a Victory jib by making it easier to handle and stow. Dyneema is already used across boats for standing rigging and halyards and presents no additional concerns or risks. It will be a direct and optional replacement to wire with the attachment to the sail identical. No significant cost implications, no performance implications.

Likely spec is 4mm Unsheathed SK78 Dyneema.