Sailing from the heart of Portsmouth
Join us
VictoryClassPortsmouth
Find out more
Race results
Evening series

Saturday/Sunday series

Special races/series

Results in One off Trophy Race Results pending

Portsmouth Regatta

Pursuit

Cowes Week

Fleet

Cowes Passage

Visitors

Feltham

Barts Bash

Members races

Results pending

Crews

Single handed

Summaries (PDF)
Upcoming
Yarmouth Regatta

Sat

4

Jun

2016

to

Sun

5

Jun

2016

Bembridge Regatta for Passage Cup

Sat

18

Jun

2016

to

Sun

19

Jun

2016

Victory Class Regatta

Sat

9

Jul

2016

to

Sun

10

Jul

2016

1st Thursday Twilight Series

Cowes Week

Sat

6

Aug

2016

to

Fri

12

Aug

2016

Portsmouth Regatta

Sat

24

Sep

2016

to

Sun

25

Sep

2016
Blog categories
​Newsletter provides information for:
Cowes Week Moorings
Visitors Race
Bembridge Passage Race
Victory Class Regatta
The results from the initial Tuesday, Thursday and Saturday Series. Congratulations to the Winners!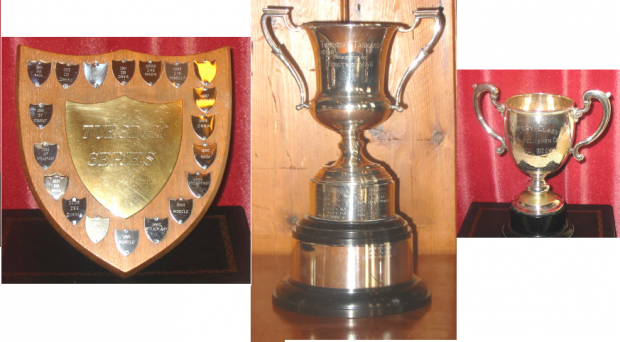 ​Tuesday Shield: Z75 ZILCH - Ian Perryman & Nick Benham
Thursday Tankard: Z74 PEREGRINE - Duncan Evans, Carol Evans & Tom Hartridge
Helmsmans Cup: Z69 ZINNIA - John Scammell
Trophy Information:
Tuesday Shield:Presented in 1964 by Victory Class to be awarded to the winner of a series of races to be held on Tuesday evenings.
Thursday Tankard: Originally presented by members of the Victory Class who were also members of Portsmouth Sailing Club for a series of 10 races to be held on Thursday evening, the best 7 of which were to count. A tankard as purchased each year and kept by the winner. In 1972 a cup was presented to the class by Electricity Sailing Club as a permanent trophy. It continues to be known as the Thursday Tankard.
Helmsmans Cup: Presented in 1934 by HMS Dolphin to be held for one year to the winner in a series of races.