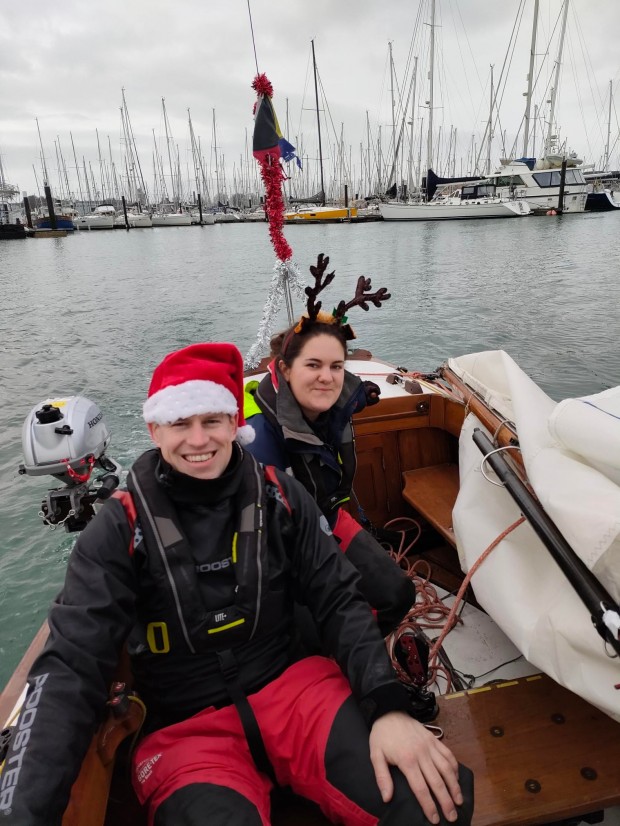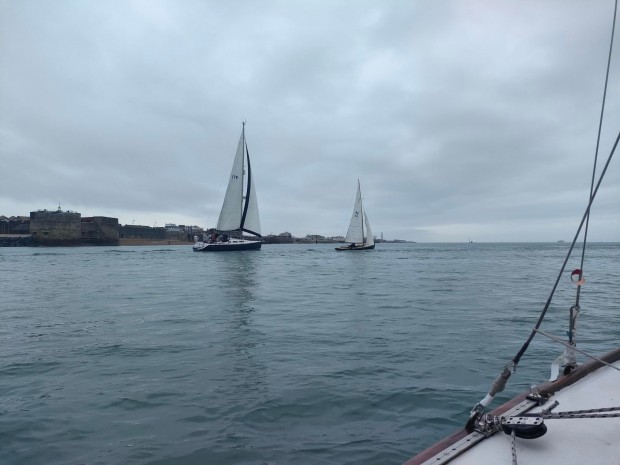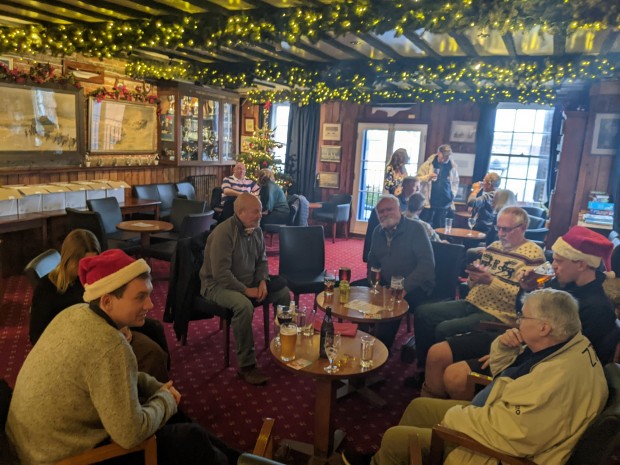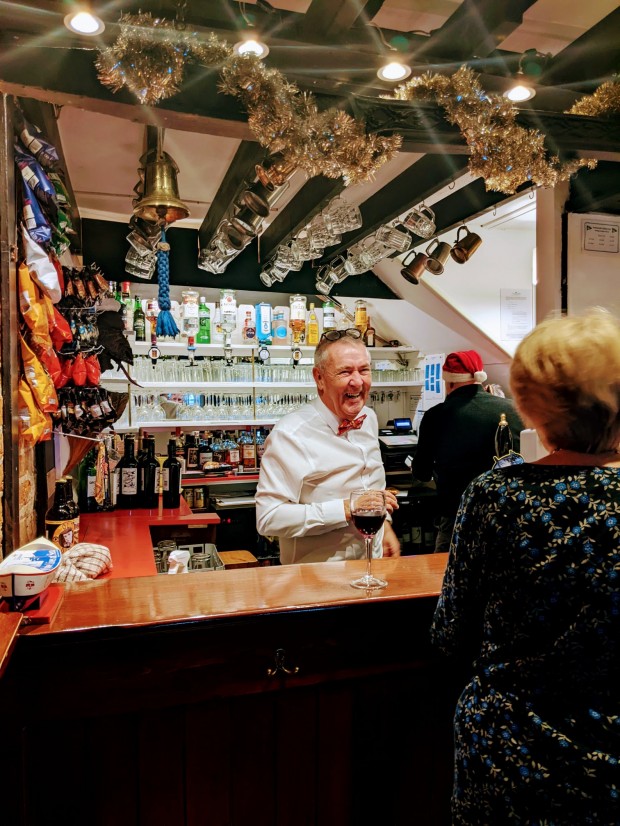 The dedicated race team successfully found the special race pennant, the small Christmas tree that would be used to dictate the direct of the course. Following many hours of studying tides, wides and malt whiskey; the southern course was picked. Which was from the Portsmouth Sailing Club flag pole in the harbour entry to Spitbank Fort to starboard and back.
Boats gathered, with tinsel, fairy lights and reindeer antlers for the start at 1030, prompt. No present was greater awaited than a clear start across the line. Z48 judged the incoming tide the best and was first across the line, Ruby too was next followed the Z70 and Katabatic.
The tide wasn't as strong as predicted which enabled all boats to clear the harbour entry and make way to the fort. The breeze shifted from the south east to the east as the boats continued their way up the beat. Ruby Too had the best pace of the line and accelerated away from the fleet. Z48 and Z70 were just a pigs blanket apart as the fort became nearer. Katabatic, made a quick recovery from the eggnogs on Christmas eve and nipped between Z48 and Z70 to climb into second place at the turn around the fort.
The fort was successfully navigated by all boats, who sailed between it and the pylons. The downwind leg beaconed to the finish in the harbour entry and sprouts aplenty. Ruby Too extended their lead from the fleet. Z70 bravely hoisted the spinnaker on the close reach back, this paid off as they overtook Katabatic. Z48 gained a couple of extra puffs in the main channel and too extended away from the chasing pack.
The finishing line was gaining ever closer now and Ruby Too had the pace of a cork from that morning's Bucks Fizz to gain line honours on the day. Z70 was striving and reaching to catch up with Z48 but alas Z48 stayed ahead to cross the line in 2nd. Z70 came home in 3rd and just a couple of minutes later Katabatic crossed the line. The race officers gave the safety rib driven by John Hughes an honourable result on the water too.
All boats received big cheers and a wave from the shoreside Race Committee and spectators in the Boomyard as they crossed the line too due to the absence of a hooter!
Having successfully completed the race, all competitors headed back to PSC for a well earnt drink and nibbles provided by Tony, Karen and Robin.
A few drinks later, the race officers had made their deliberations and based on the best antlers and prettiest helm awarded Z70 the win for the day. Thanks to all involved and everyone was back for a well deserved Christmas Day lunch!