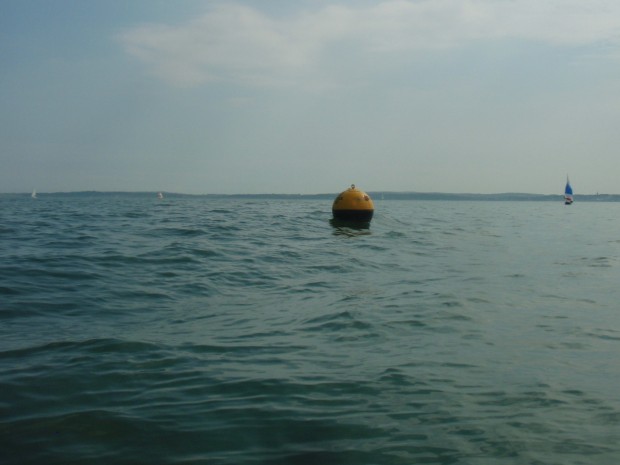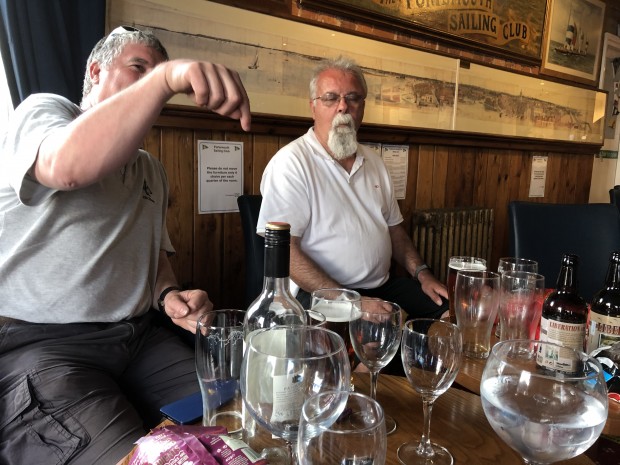 A glorious day on the south coast enticed 4 boats out for the 3rd race in the President's Shield. Yet again Jim D turns up to helm yet another yacht in the Saturday series, but also great to see Mike Scott and Isabel's return to racing!!!
The Gate boat duty was offloaded to the marvellous fellows from Z68 – with the rumblings of a trip out to the rad post – I don't think Bill had seen the forecast.
With the high tide at 14:30, engines were the order of the day to reach the sailing area with the transit of the harbour entrance.
So the course was set, Gate Boat start at Suffolk Sails, Mary Rose (P), Suffolk Sails (P), Gleeds (P), Suffolk Sails to finish.
Z68 opened the gate with Z48 crossing first followed by Z53 and then Z69. Z68 closed the gate and continued south along the Haslar wall. While the rest continued east along the main channel before tacking due to the channel boundary with Z48 ducking Z69's stern with Z53 dropping slightly behind.
The big decision, and the outcome of the race – when to tack? With the main west going tide the fleet needed to stay on the swashway. Z69 tacked first protecting the left hand side of the track, with Z68 almost up to Royal Albert before tacking and Z48 tacking in between. With the breeze shifting right, Z48 gained position on the fleet and dominated to Mary Rose. Z68 pipped Z69 to the mark with Z53 bringing up the tail.
The breeze started to lighten with the tide carrying the fleet towards the west. BANG!!! What was that?? – Z68 mounting Gleeds – not a mark of the course yet – but very funny for the other competitors as John H checked the damage As this was happening Z69 managed to pass Z68.
As the fleet neared Suffolk Sails for the first time the tide and slight bend in the breeze caught us all out as the run turned to a tight reach to the mark. Z48 first, Z69, Z68 and Z53.
The second beat, wind lighter and shifted, the fleet this time all went south, but when to tack? Z48 went to the layline, Z69 tacked to again protect the left, with Z68 tacking between the two choices. As the tide was helping the boats reach the mark, Z69 managed to pinch up from under Z68 to reach the mark in second after Z48 had extended again. Z53 was still plugging away rounding 4th. On the way to the finish the wind lightened perhaps providing an outside possibility of some change, but no, the boats maintained the order to the finish. Well sailed Z48 (Jim, Mike and Sid).
The sailors then had a swift half on the lightship, before returning to the club…..dangerous with the new opening times of the bar (and of course thanks to Munch & Joe).