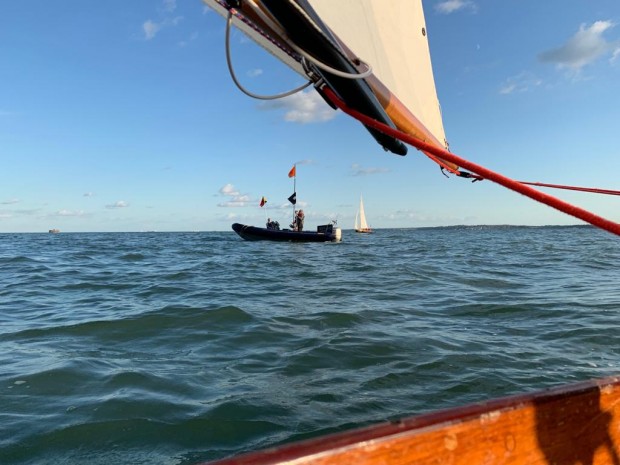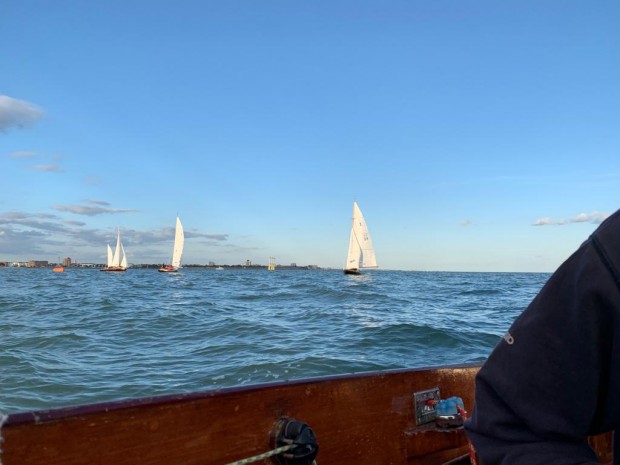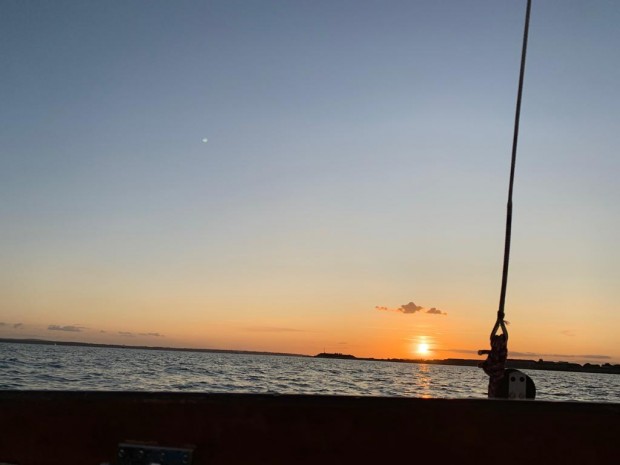 After the unfortunate accident between a large red fishing boat and Rosina, our trusty committee vessel was out of action. Stretch (from Z57) was thankfully able to bring his RIB over. Wiith lots of gaffer tape to form flagstaffs our committee boat was ready and subsequently anchored off Vail Williams with an orange laid mark as the pin end of the line.
Crewed by Ben (mini Stretch) and Martin (also Z57 crew).

Five Victorys took to the water to soak up some of the end of the summer sunshine (Z77, Z76, Z74, Z71 and Z54). An optimistic course was set
KB p
laid mark p
x5…..


The start was at 1835 with a strong tide pushed us away from the line and 10-8kts which was slowly dying. The whole race was a game of snake and ladders with lots of wind shifts (up to 50 degrees!) but Z74 led with everyone else fighting for second place.

Two laps were completed but the race was shortened on the next upwind at KB.

The positions were-
Z74
Z76
Z77
Z71
Z54
Congrats to Z74 on winning the last Thursday race !

Thank you to Stretch, Martin and Ben for your dynamic OOD duties.

The next race is tomorrow for the Poona followed by the last race on a Tuesday, the 10th September, start time is 1815.

See you on the water!

Zoe
Z71