Tales from the SVYC Westmacott Regatta – Jubilee Weekend, 3 to 4 June 2022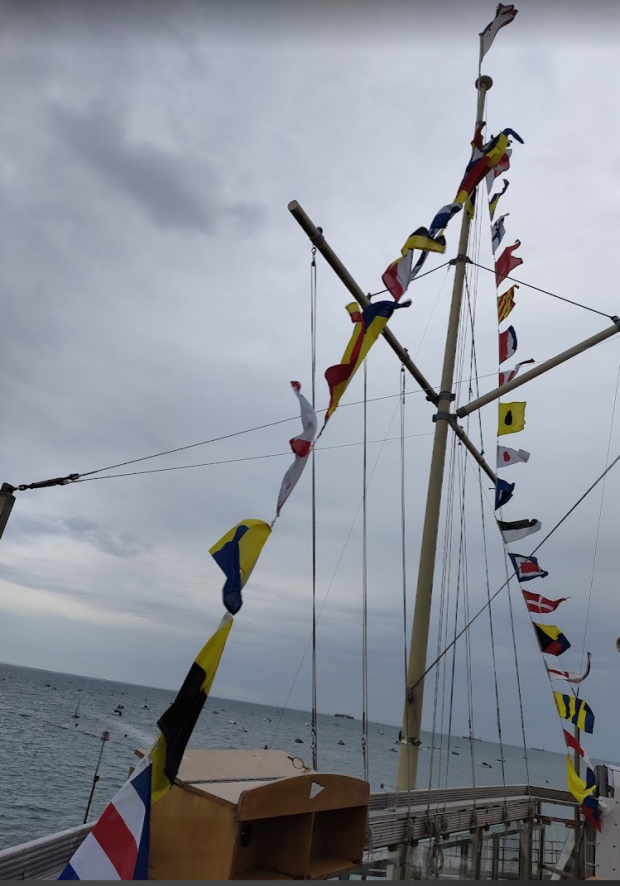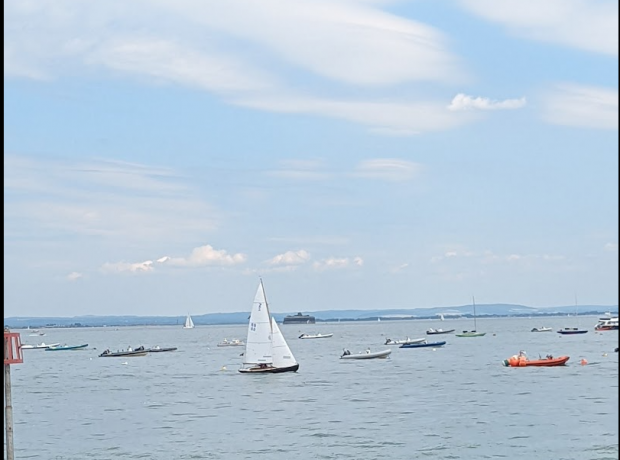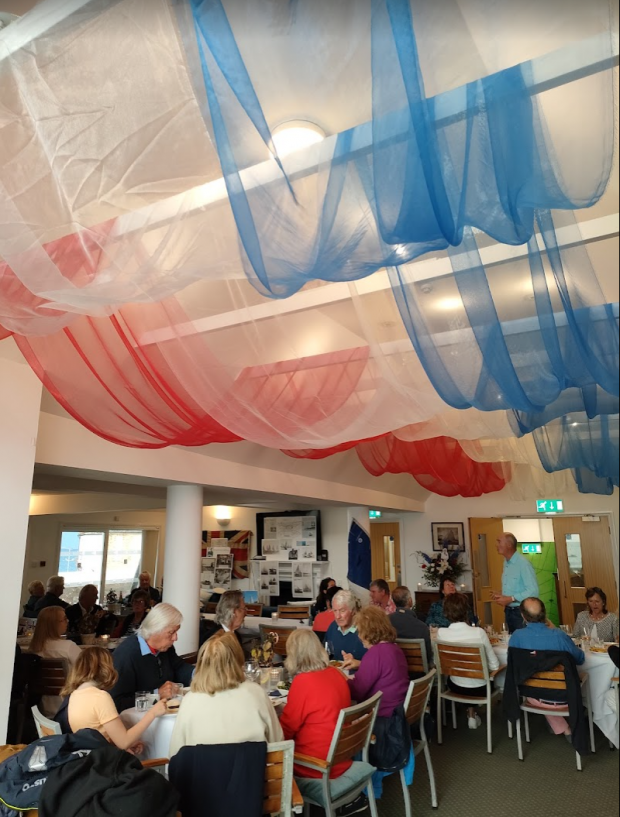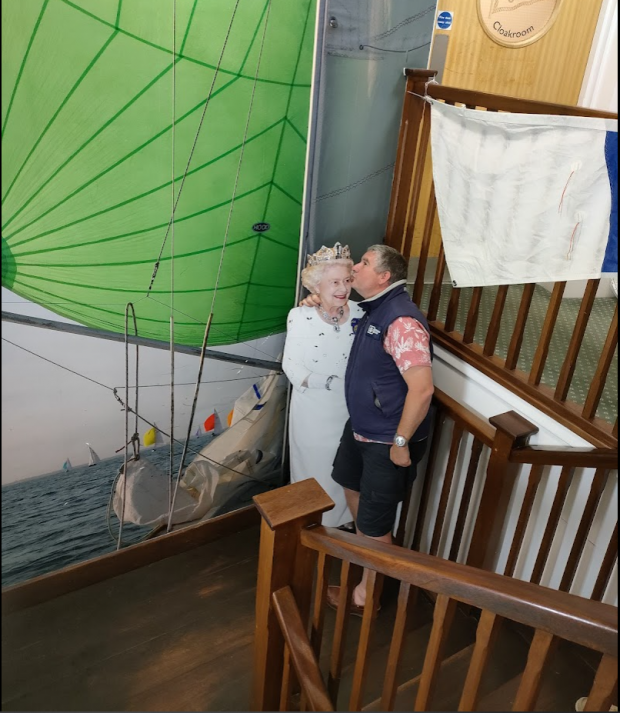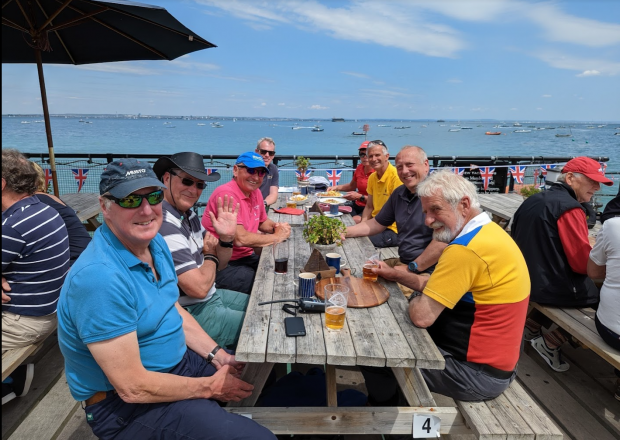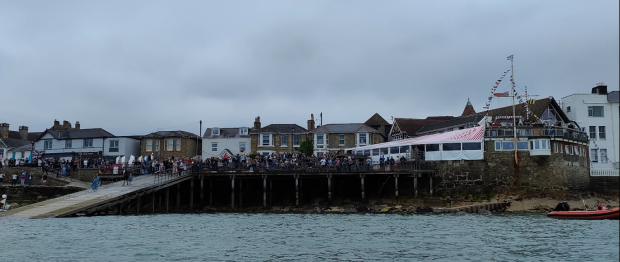 The Class were invited to partake in a Regatta at Seaview Yacht Club over the long bank holiday weekend. The Regatta had been organised to celebrate 100 years since the Seaview Mermaid was designed by Alfred Westmacott and launched back in 1922. Other classes, also designed by Westmacott, including the Victory Class and Bembridge One Designs were also invited to join in the celebration.
Five boats, Z68, Z69, Z70, Z75 and Z80 made the simple passage across the Eastern Solent from the North to South Island to represent the Class. Racing was planned to start on Friday afternoon but not until we sampled an excellent lunch at the Club on their terrace. Lunch was an extended affair as we waited for late afternoon sea breeze to fill in. This gave us time to have a well earnt ice cream whilst enjoying the sunshine. By mid-afternoon there was enough breeze that we headed onto the race course for 2
windward-leeward races. Over 15 boats took part in the racing across 3 different starts. Z69 won both Victory races, having successfully navigating the fickle breeze and strong west going tide.
The weather was due to turn for Day 2 of the regatta, so Z68 and Z75 headed home to Portsmouth Friday afternoon.
In the evening, all competitors were invited for dinner and drinks in the upstairs member bar of Seaview. Which from the racing platform gave great views overlooking the Solent and back to our familiar territory of Portsmouth. During dinner, we were treated to a very entertaining history of Alfred Westmacott and the boats he designed. After dinner the evening continued in good spirit with stories being shared between all the Classes at the dinner. I am pleased to report that the Victory Class were the last ones standing at the bar and as racing was canned for Saturday we headed to the Old Fort Inn to continue the dark and stormy evening!
Z69 and Z80 headed back Saturday morning in the strong breeze while Z70 stayed until Sunday to represent the Class at the Jubilee 'Sail by' which included a 21-gun salute overseen by crowded audience watching from the yacht club and high street.
The hospitality from the Seaview Yacht Club was excellent all weekend and we were made to feel very welcome. We all really enjoyed the weekend and concluded that future visits are definitely on the cards!