Scorching start to July – a quick recap of this week's racing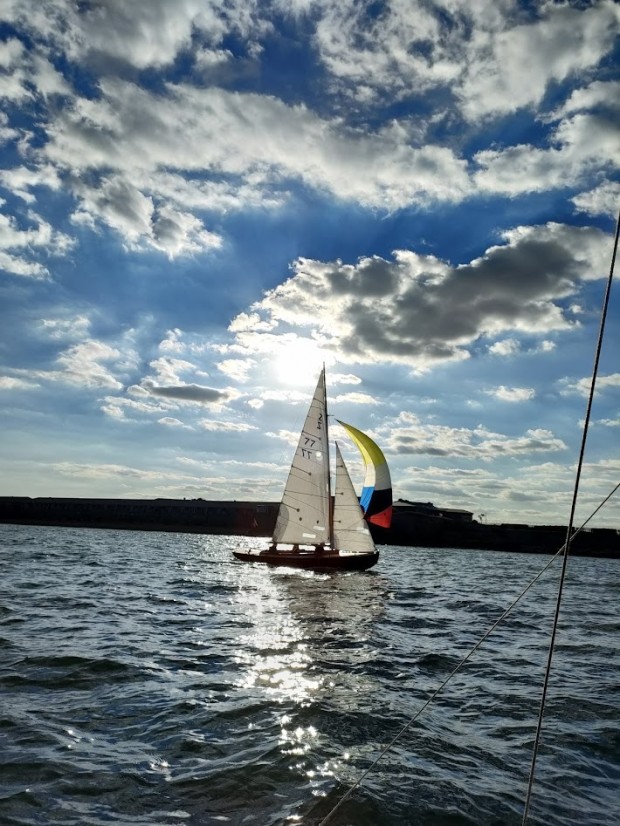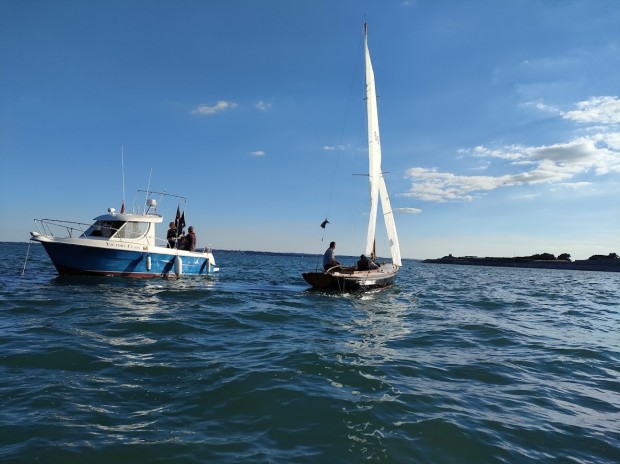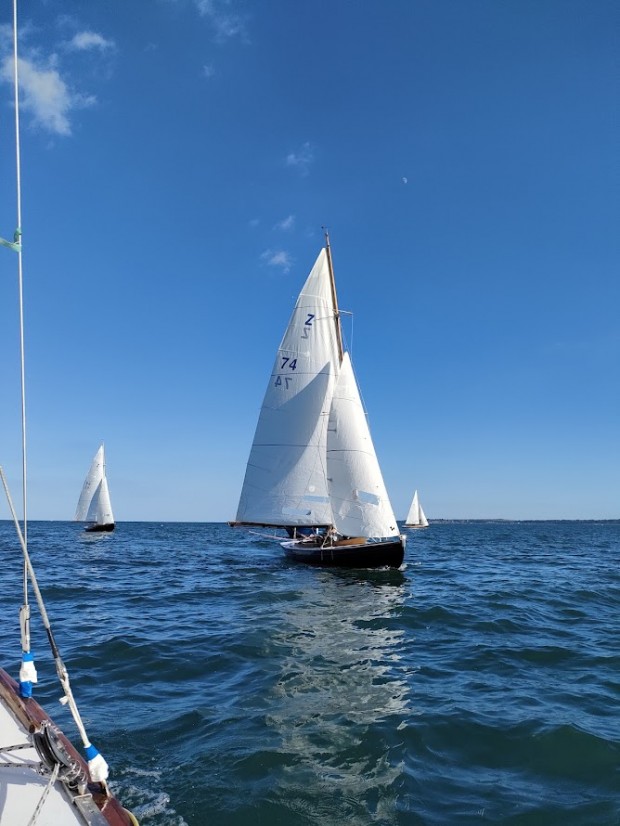 2nd Tuesday series – Bishop Painting 1
A good size fleet gathered in the glorious evening sunshine for a race of many laps, sailing across the tide. The course was start between the committee boat and KB, PSC (P), laid mark (P), through the gate x 5.
Up the first beat the fleet were split with no one really sure how to tackle the short beat across the tide. It was either tack earlier in search of wind or head to wall in the hope of less tide. Z74 made it round first and that is where they stayed for the rest of the race. Z78 made some admirable gains throughout the race moving from 9th to 4th
over the 3 laps following the raising of the shorten course flag. Towards the front there was a good tussle between Z57 and Z75 throughout. Z77 held their own. Z54, 68, 70 and 53 changed position many times depending on the speed of the spinnaker hoists and who came out round the leeward mark with the highest.
The final results were: Z74, Z57, Z75, Z78, Z77, Z54, Z70, Z68 and Z53
2nd Thursday series – Puffin Trophy
Results were: Z69, Z74, Z54, Z70 and Z77
In tricky, fickle breeze a short course was set of start between the committee boat and PSC, Baker Trayte (S), PSC (S) x 3. Z69 was the first to cross the line of a line shy fleet and proceeded to find the wind in the middle of the beat, Z54 and Z70 headed down the right-hand side. Z74 and Z77 targeted the left- hand side. With all sides of the beat chosen, it was Z69 who made the right call and made it to the windward mark first, Z74, 77 and 70 rounded together with 70 nipping inside whilst 77 and 74 set their kites. Z54
were close behind and got technical on the downwind leg by dropping their jib. At the downwind mark, Z69 had extended into a good lead with Z74 in second – Z54 had made good gains to round in front of 77 and 70.
Over the next lap Z69 continue to lead with Z74 chasing them down. Z54, 77 and 70 battling between them to stay in the best breeze, which thankfully was picking up. As the final lap arrived, Z74 had continued to make agains on Z69 who still held the lead, Z54 was in third, Z77 in fourth and Z70 fifth. This is how it stayed until the final downwind leg which saw Z77 head into the wall meaning they had to jibe back to make the line. Z70 just went straight for the line, no jibe needed and with 50metres of the race left managed to overhaul Z77.
So the final results were, Z69, Z74, X54, Z70 and Z77.