OOD was from Z71- Gareth, Jimmy, plus guest crew Tinker the boarder terrier.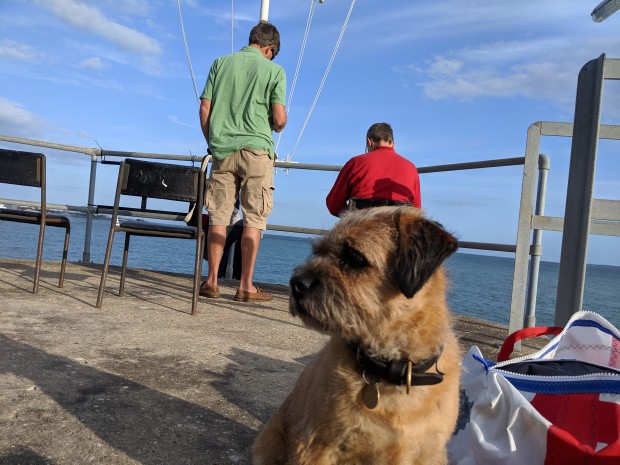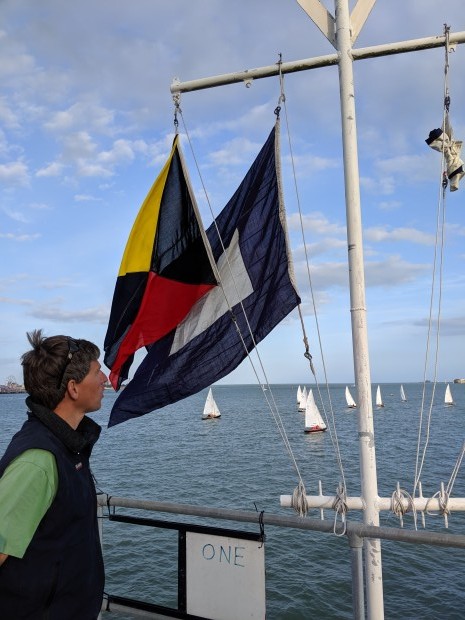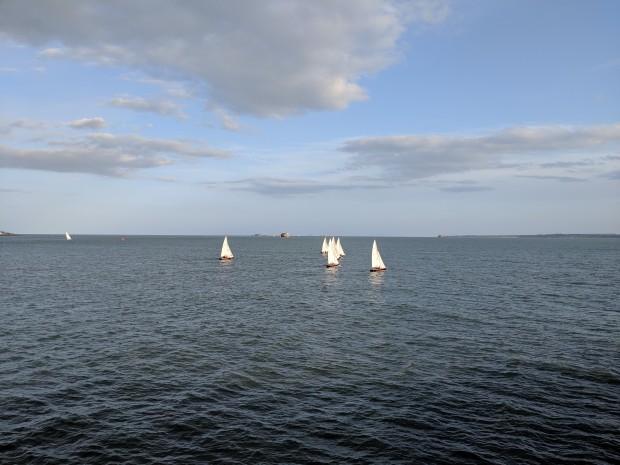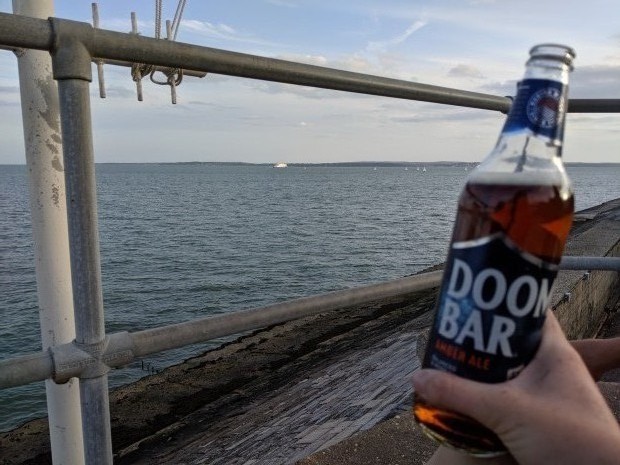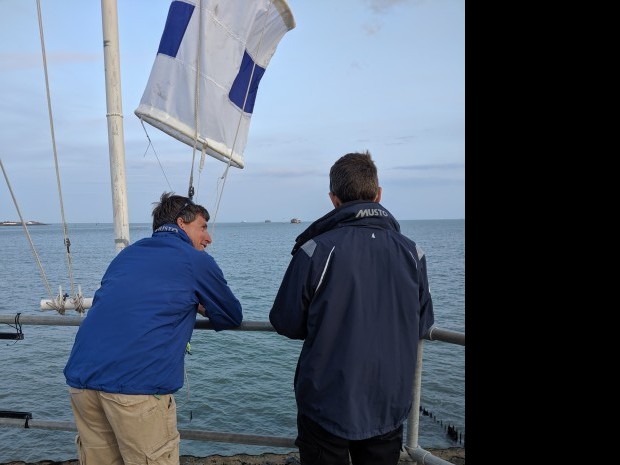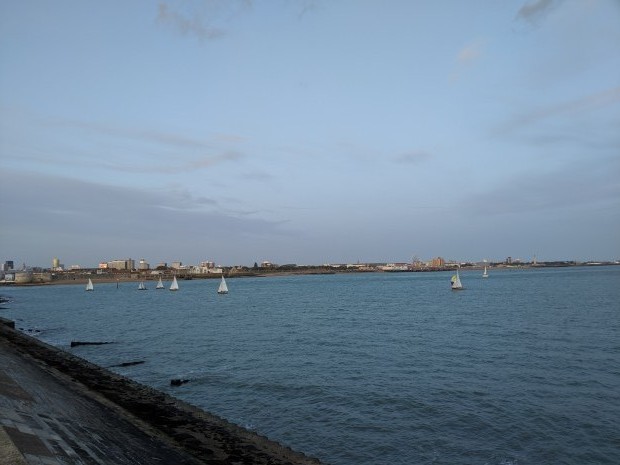 For a change we decided to start the racing off the wall, course 1 was set with a light breeze down the wall, SW 12kts ish
RA p
SS p
PSC p
SS p
PSC p
SS p
PSC p
Finish at SS
All the Victorys were line shy and spread across the middle of the line
Close tacking up first leg especially just past PSC with lots of crossings
Coming into RA all boats on starboard, procession but close together, except Z78 who went far left on the course nearly to St Helens Fort…
Slow to put up spinnakers, Port pole, 80, 54, 76, 77, 75, 70, 53 and Z78 positions round the windward.
Coming into Suffolk Sails Z53 had an early spinnaker drop and everyone rounded with strong tide pushing them into the harbour
Places to SS- 30 min first lap
75
54
80
76
77
70
53
78
Spinnakers at PSC
54 (tacked into wall, this is what Gareth would have done….)
76
80
75
70
77
53
78
Places at SS, quick spinnaker leg of 12mins, second lap
80
76
54
75
70
77
53
78 (RET)
Places at PSC
80
76
54
75
70
77
53
Spread out left to right across the downwind with the shortened course flag/wind sock displayed.
Finishing at 2001 within 30 seconds-
80
76
54
75
Then
70 2002:31
78 2003:53
53 2006:05
78 RET
Congrats to Z80 with Russel and Munch
What a contrast to last weeks racing in the central Solent…. calm, light winds and sunshine!
See you tomorrow, Thursday 22nd August, for the crews race
Zoe
Z71