Race Report for the last race in the 3rd Saturday Trophy – 14 August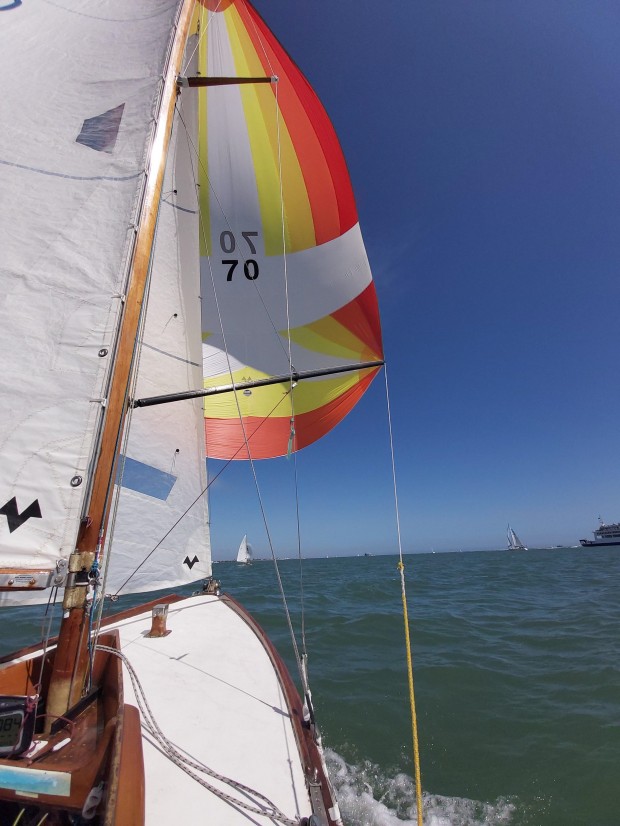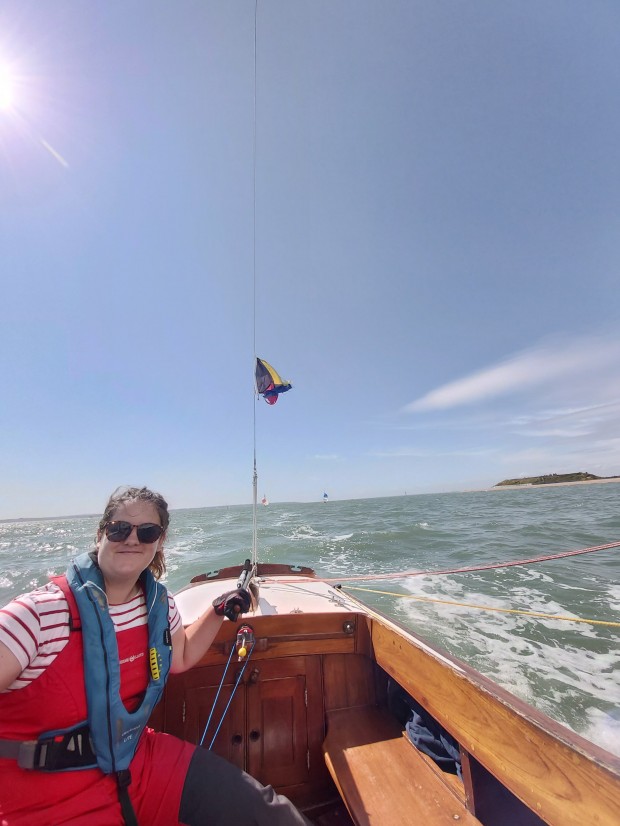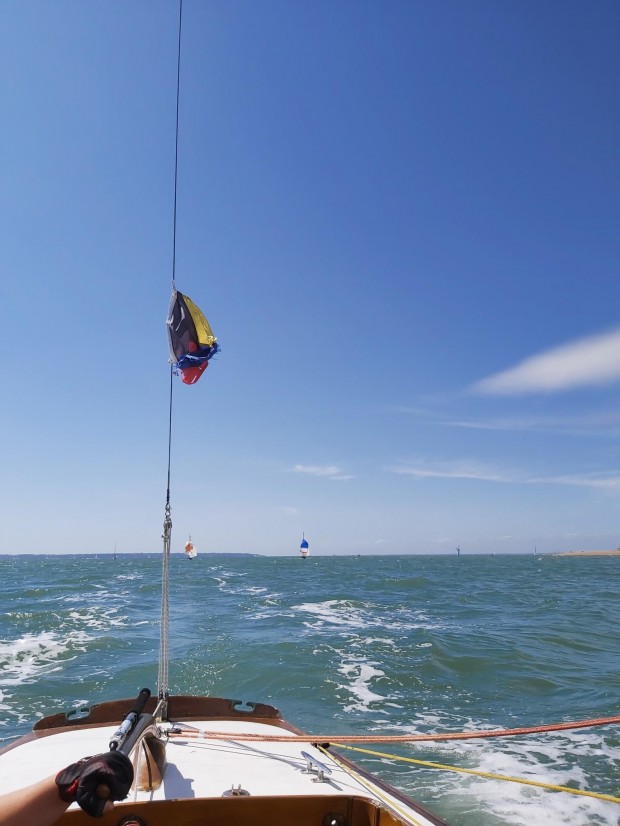 Four boats set sail into a busy easter
Solent with plenty of others making the most of the glorious sunshine. The race started at 1400, 2.5 hours before high water.
The course was, starting at KB – Stokes Bay East (Port), Linington (Port), Royal Albert (Starboard), Suffolk Sails (Port), Portsmouth Sailing Club (Port) and finish at Suffolk Sails. Z68 kindly volunteered to be gate boat.
The race started in a soft south westerly breeze of 10 -12 knots. The 4 boats split as the went up the first beat to, Z48 and Z68 went into the wall; with Z70 and Z53 heading out, away from the wall on starboard tack. As the fleet converged at Gillkicker corner, Z48 was ahead with the others chasing behind. As we rounded the corner we stayed close to the beach before tacking out to the mark, Z48 and Z70 rounded in one with Z68 taking an extra tack to make the mark. Z53 rounded shortly afterwards.
With kites up with starboard poles the fleet headed to Linington, successfully navigating some Solent chop from ferries and ribs; all of which were very keen to get a close look at the action!
Linington was reach with Z48 still ahead, Z68 had caught up with Z70, who had made a couple of jibs as they approached the mark. The beat to Royal Albert was next and the tide was still going into harbour do boats tacked off to avoid being sucked down the channel. Z48 extended their lead, with Z68 making good gains on Z70 so that on the final approach to the mark managed an overtake and move up into second place.
The downwind leg to Suffolk Sails was easily navigated by all and finally a short sausage to PSC and back for the finish. All positions remaining unchanged.
Z48's win meant they have now 2 guns from 2 races sailed this season, a 100% record! Z68 came home in 2nd with Z70, 3rd and Z53 in 4th.
And that concluded the 3rd Saturday Trophy which saw 8 boats compete in over the whole series and the overall series winners were Z70.
Next up on Saturday is the Underwood Trophy which runs from 21 August to 16 October 2021.