First Thursday Series, R3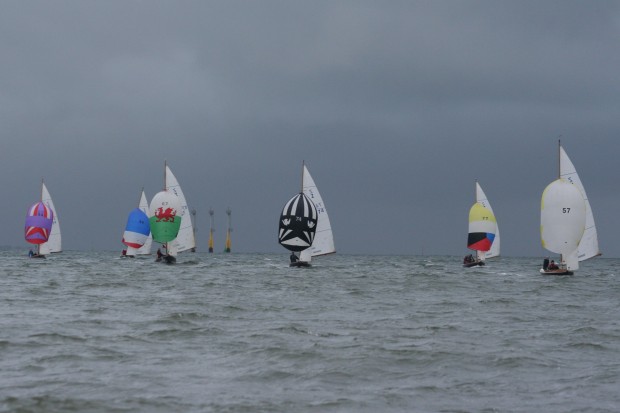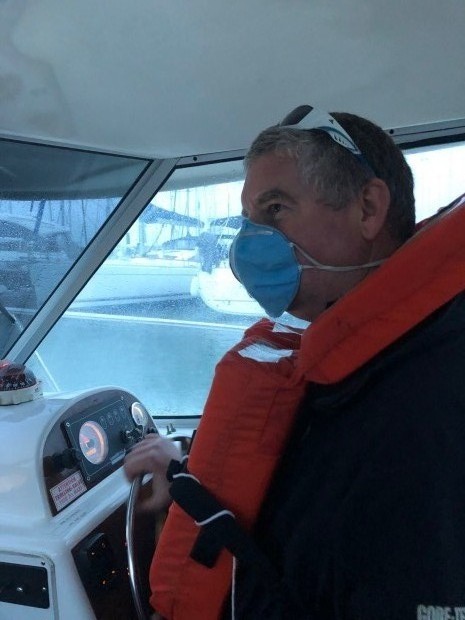 Scam and Max were joined by Sid for Galadriel and OOD duty. A great
attendance, requiring two ferry trips for the Class. With the Easterly breeze
the start was positioned at RN and Royal Albert Yacht club, and the first beat set
down to the new sponsor's buoy Linington (first use for the Class).
The course which was rather extensive and tested the fleet on either
memory or the availability of a chinagraph pencil was (get ready), RNC & Royal Albert Yacht Club (start), Linington
(port); RNC & Royal Albert Yacht Club (port); KB Dry Stack (port); RNC
& Royal Albert Yacht Club (port); KB Dry Stack (port), Portsmouth Sailing
Club (starboard), Suffolk Sails (finish).
Eight boats at the start, with Scam positioning the Committee boat as
the pin end.
Good starts from Z74 - leeward end, Z57 - nearest the line, and Z67 -
windward end, but there was another option, with the tide was it better to
arrive late at the boat to tack off ? - z77.
The fleet well underway for the long beat down to Linington, of course
keeping south of the lay line. Z77's starting gamble paid off, leading the way
after being the first to take the tidal advantage. Meanwhile there was a lot
going on the committee vessel with Sid's great instructional training
course (via Jim's notes)
On the turn at RA, some interesting kite drops, positions were
z57-z75-z74-z67-z77-z54-z68-z70. Very close racing between the top three and boats
lying fourth to eight with MC slightly adrift from the fleet in her and Matt's
new purchase.
On the short beat to KB, z67 being helmed by Chris Rust (without much
back stay), went left, losing ground to both z77 and z54.
With the beat to the finish, z57 defended with loose cover against z75
and z74, and finished first. Second and third place looked set but hang on ….z77
is sneaking along the wall to the nearer end of the line…can she make second?
Not quite, z75 in second with z77 beating z74 to third by less than half a
length.
Another close finish followed as Z54 pipped z67, again with z54
being closer to the signal station on the line. Then Z68 followed for seventh,
with a small interlude before z70 finished on the Suffolk Sails finishing line.
A long race but completed by 20:15, with the competitors retiring to the
Spice Island for drinks….Plus Scam could remove the requirement for being on
the committee boat (see photo)….