With Big Lizzie the aircraft carrier causing chaos in the harbour entrance it was decided that racing would commence up harbour with Z69, Scam and Max, as OOD and gate boat.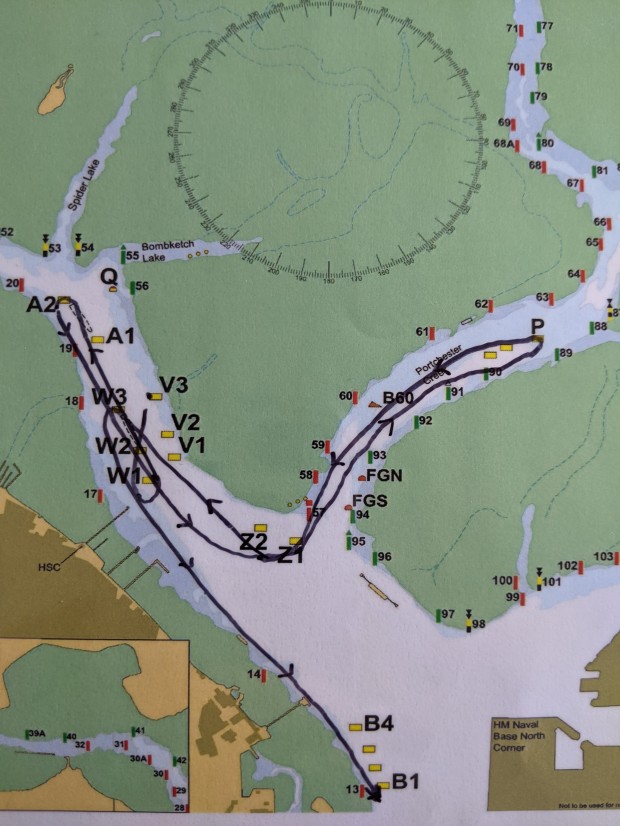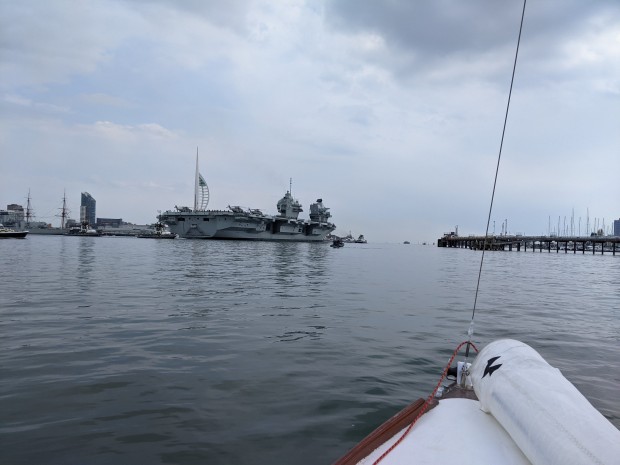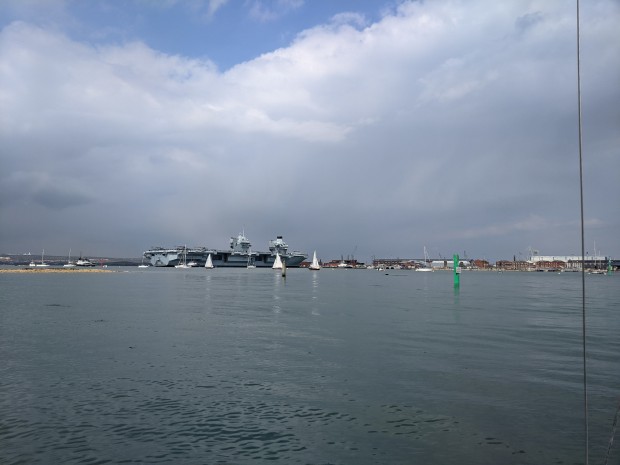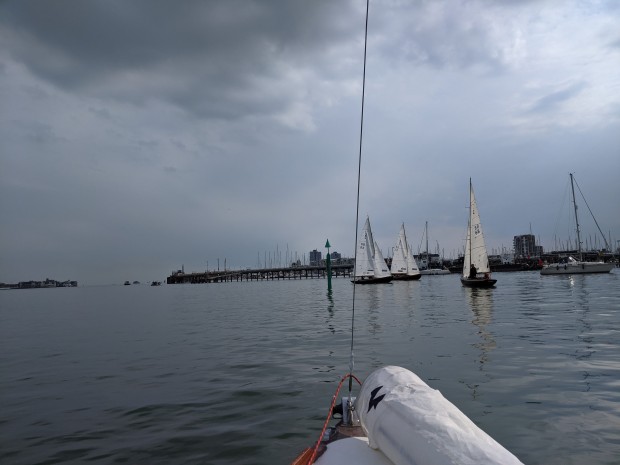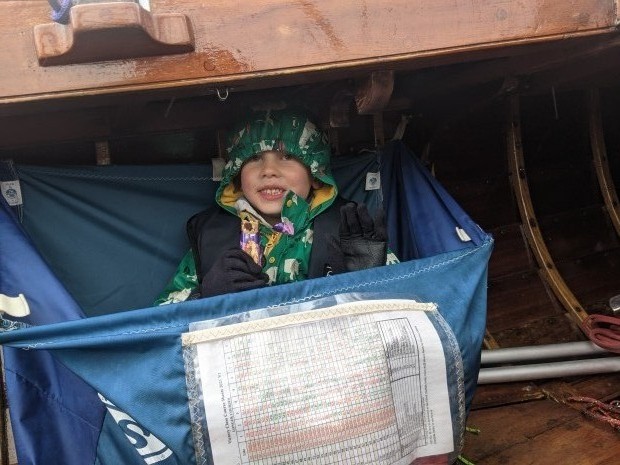 It was due to be a showery, light wind day, but it ended up becoming a torrential downpour with the wind changing direction, dying and then filling in with some stronger puffs at times. There was a strong flood tide pulling the five Victories up to Fareham.

The course was set: Start at V3 - W1(p) - A2(p) - Z1(p) - P(p) - Z1(s) - W3(p) - Finish at B1
Z69 opened the gate and went right up the first beat making their way towards the Hardway moorings with most of the fleet except Z68 who went left. After a short first beat at the first windward (W1) Z68s gamble paid off and they were in the lead flying their spinnaker to A2. Z71 narrowly missed out on making it around the mark but had to put in two extra tacks which mean Z69 snuck in slingshotted themselves towards Z68.


With Z69 and Z71 set on hunting down Z68, Z53 and Z73 were battling in light airs and strong tide through the moorings. The next leg was up to Z1 and then around the corner up to Portchester to find P. Z68 was overtaken by Z69 and Z71, Z71 decided to fly their spinnaker for a short reach whilst Z69 were having mechanical issues onboard.


Around P, Z69 was still in the lead and trying to pull away whilst Z71 took care of their soggy third crew member they were slightly distracted and Z68 closed the gap on them. Around Z1 and then a short leg with the spinnaker to W3, drop, and then head for the finish at B1. It was still close between the front three boats but Z69 sailed well and finished first.
Thankfully the rain had cleared and the sun came out whilst we waited for Big Lizzie to leave the harbour. Gareth acquired some refreshments which were handed out in celebration of a great race up harbour.


Thank you to Z69 for OOD duties, thanks to Z68 (John and Bill) for ferry duties. One quick pint was had in the PSC Boomyard before drying off from a wet, cold but fun day on the water!
Z71 did find an excellent way of stowing children (or inebriated crew!)
1st Z69 Scam and Max
2nd Z71 Gareth, Archie and Zoe
3rd Z68 John and Bill
4th Z53 Steve and Ron
5th Z73 Munch and MC