​After a delayed start due to QHM requiring the WightLink ferry to have the same traffic clearance as QM2 we sailed up to Z2 for the start. An optimistic course of B4 (p), C6 (p), B4 (p), V3 (p) to finish at B1 was set. Now you may ask yourself, as all the competitors did, where is C6? Well if one were to travel towards Fareham, further North than any Victory has ever dared to travel before, then you'd find C6. Had we known we were going so far from home then those looking for crew could have used the words of Sir Ernest Shackleton: "Men wanted for hazardous journey. Low wages, bitter cold, long hours of complete darkness. Safe return doubtful."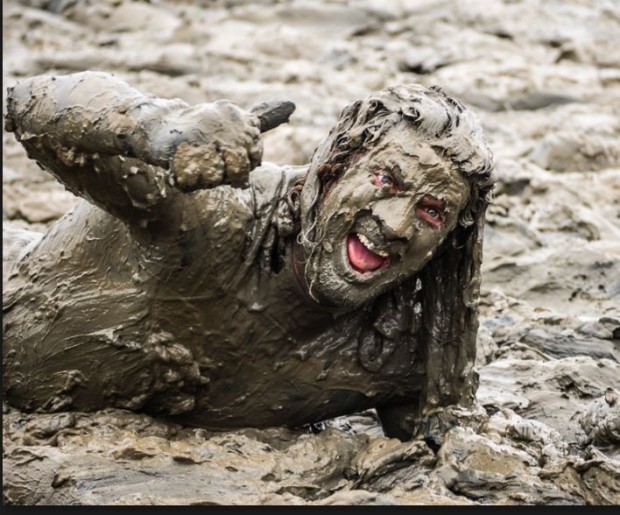 In fact this quote largely sums up the race other than to add that the rudder stocks on every competitor now need re greasing due to excessive tacking and that several boats need to be pressure washed to remove the very sticky Gosport mud that clung to crew and helms feet and legs as they manfully shoved their trusty stead away from the clinging mud. The crew of 77 were very diplomatic regarding their helms striptease. He claimed he was to avoid getting his clothes wet however this is likely to have been just an excuse!
I'm unable to give any details of how the race was sailed as most of my evening was spent dodging rusting battleships, moored yachts, fishing boats, red and green posts and standing in the mud.
At the end, after shortening the course to avoid returning to PSC after closing time the result was: 68, 75, 70.
At the end all agreed that racing up the harbour was something best left to other people.