It is with great sadness that I have to pass on the news that local boatbuilder John Perry passed away at the Queen Alexandra Hospital in Portsmouth, on Sunday 29thSeptember. He was 83.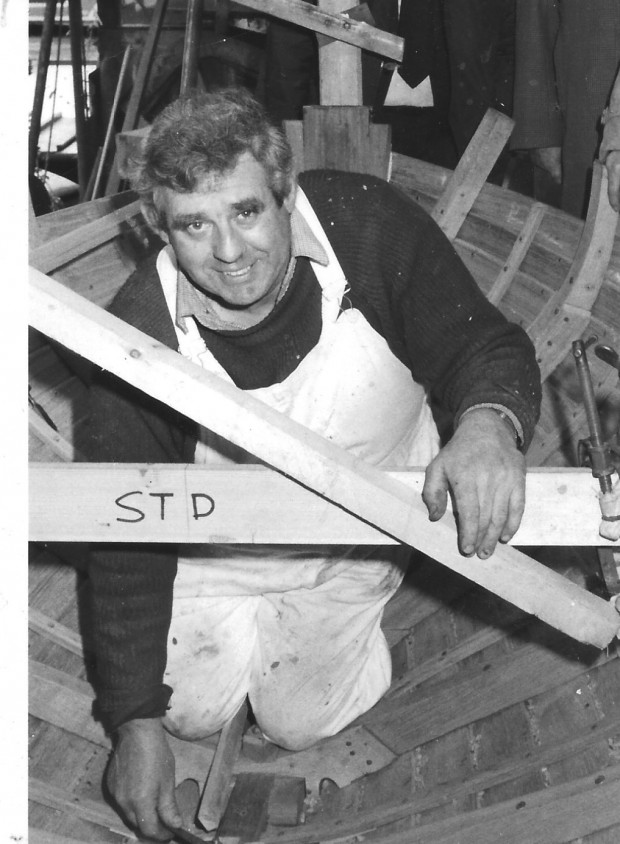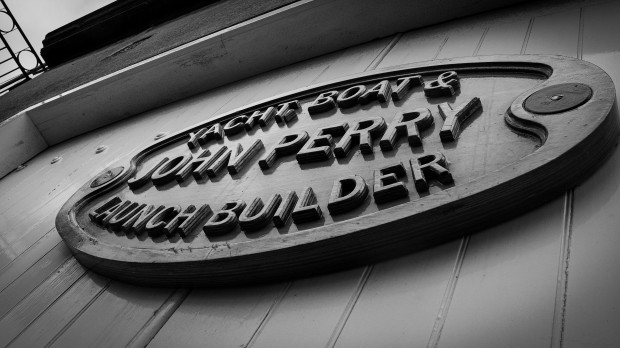 Many of the Victory Class will know John as the builder of four Victory Class dayboats in the 1980s that not only were immaculate examples of the art of boatbuilding, but also helped drive a resurgence in the class at the time. The first of those, Z69 Zinnia, built for Jeremy Lear and launched in 1983, is a multiple Cowes Week winning boat, and Z70 Unity, Z71 Christina and Z72 Zingara also remain active boats in the class. John went on to maintain many Victorys for Class boat owners over the years.
Those in Old Portsmouth will also remember John as a well known and much liked local, always found in his trademark white overalls and with one of a succession of black Labradors alongside. John and his dog added to the character of the area on their trips around the Camber and along Feltham Row outside their French Street workshop, where John was often found chatting alongside the railings and inspecting the boats in the Camber.
A master of his craft, John spent his life in Portsmouth, starting his 6 year apprenticeship with boatbuilder Harry Feltham in Bath Square in January 1951 at the age of 15. John was well known and highly respected for the sheer quality of the boats he produced, especially amongst the Portsmouth and Solent sailing communities. He made his name building Folkboats and small yachts, initially in Cosham on Ports Creek, before building Victorys in the 1980s. John also built the XOD 'Judy', X191, in 1991.
From the building of one of those Victorys for the Spraggs family came the idea and a commission to build a replica of the 18thcentury naval gig that had carried Captain Arthur Phillip ashore at Sydney Cove in 1788, the start of the colonisation and founding of modern Australia. Presented by the City of Portsmouth to the City of Sydney as part of the Australian Bicentennial celebrations in 1988, the gig took centre stage in some of the events, and is now on display in the Australian National Maritime Museum in Sydney. John also had to play his part in the presentation, and met the Duke of Edinburgh, having swapped his white overalls for a blazer purchased especially for the occasion, with typical attention to quality, from naval outfitters Gieves & Hawkes.
John did things his way, never compromising on quality for the sake of schedule, a frustration for some of his customers until they received the finished result. It says much for John that many of those customers became friends and many have supported him in recent years.
John is now reunited with his last dog Sam, hopefully in a place where plane blades are always sharp, wood is knot free, and boat owners always recognise the wisdom of Boat Builders.
Geoff Dixon